Throughout the year and especially during the month of May, we recognize and honor the men and women who serve or have served in our military. A national program, U.S. Military on the Move®, is a free real estate rebate and information program developed by Leading Real Estate Companies of the World® to allow active duty and retired military personnel or wounded warriors to earn a rebate when they buy or sell a home. Mel Foster Co. of the Quad Cities also extends this opportunity to include active career police and firefighters. That's something to write home about!
U.S. Military on the Move® (MOM) is offered by top independent real estate companies who are experts in their local markets. When you buy or sell a home through Military on the Move®, you'll receive a rebate based on the actual sales price – not a fixed amount based on a range of values – and you'll receive your rebate when you finalize your home sale.
Receiving a rebate is a great benefit, but choosing the right agent is even more important. When you work with an agent who lives and works in your community, you'll know you've secured a professional in your area with who will deliver the best service. It's just another way of saying thanks for your dedication to our country.
To be eligible, participants must register with U.S. Military on the Move® before contacting a Mel Foster Co. agent.
Click here for more information or to sign up.
Want more great benefits as a thank you for your service? Ask your mortgage lender if you qualify for a VA loan. Click to learn more about the pre-approval process
If you're considering finding a winter home or moving permanently, start your search with a Mel Foster Co. relocation specialist. Find a property in the U.S. or take your search worldwide with our global connections.
Mel Foster Co. has experience helping families relocate outside of the Quad Cities to anywhere in the world. Our relocation specialists provide multiple services at no additional cost to you. Mel Foster Co. is a proud member of Leading Real Estate Companies of the World®, the premier national relocation network. They'll also be able to connect you with another agent in your desired location to help with your home search.
A relocation specialist can provide cost of living comparisons, including state withholding tax rates. If you're moving with family, they'll also be able to provide a list of schools in the area and schedule a school visit. During your home search, a relocation specialist will also assist with finding temporary housing until you find your new home.
Whether you're looking for a snowbird lifestyle or a permanent relocation, Mel Foster Co. will be able to help you find a home to meet your needs. Get started with relo today.
Mel Foster Co. is proud to be a member of Leading Real Estate Companies of the World® (Leading RE), an organization that pairs buyers with the top real estate agencies around the globe. If you're moving to a new city, state, or even country, Mel Foster Co. can help you find your perfect home through the LeadingRE network of agents.
The biggest benefit to buyers is starting the process with Mel Foster Co., a local, familiar company to help you take the next step to find a home in a potentially unfamiliar place. Whether you're planning on moving for a new job or just needing a fresh start some place new, Mel Foster Co.'s relocation specialists can help you expedite the home search process. Mel Foster Co. can help you with questions about currency exchange, required documentation and any other information you need to relocate internationally.
Mel Foster Co. relocation experts will connect you with an agent who is familiar with the area you're moving to and put you in direct contact with them. By communicating with a LeadingRE member, you'll be starting your home search on the right track. Through LeadingRE, you can view thousands of properties around to globe, and also see what life is like in different countries. LeadingRE partners offer firsthand knowledge of multiple cities around the world and can tell you what to expect when living there. If you're thinking of moving out of the area, contact Mel Foster Co.'s relocation department for help getting connected to your new community.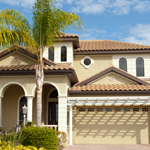 If you're moving to a new city and considering buying, follow these tips from Mel Foster Co. to find the perfect home for you.
Do Your Research
It may seem obvious, but doing research ahead of time is crucial to finding a place to meet your needs. A few months before you move, begin physically visiting properties in your new city. It might be time consuming, but you'll have a much better idea of the size and budget of your potential housing if you look in person rather than just online.
Think Long-Term
You might be tempted to select the most inexpensive option when you first arrive in your new town, but you should consider your long-term options, too. Perks such as being close to entertainment venues may seem important now, but in a few years, your situation may change, and you may be thinking about starting a family. How many bedrooms will you need, what school district are you in, and are you still close to your work? These are all long term questions you should think about before committing to short-term housing.
Hire a Realtor®
All the preparation in the world isn't a substitute for professional help in your home search, especially in an unfamiliar area. Sellers pay the commission fee, so you have nothing to lose by seeking professional help. If you're interested in specific neighborhoods, be sure to mention this as some Realtors® are more specialized in certain locations.
Get help finding a home in your new city by working with Mel Foster Co.'s relocation specialists. They can help you connect with an agent in any city around the world and there is no cost to use relocation services. Contact relocation today.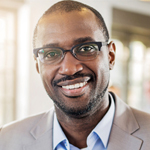 If you're moving to a new town or even just across town to a new neighborhood, you may unintentionally ask your real estate agent questions that legally he or she cannot answer. Fair housing laws restrict your agent from answering what may seem like honest questions. But your agent can guide you to resources where you can gather the data you are seeking.
Is this a good neighborhood?
Seems like a pretty basic question, but the classification of "good" could mean a host of things. Is it a question about crime, walkability or proximity to amenities? If crime is your key concern, the web is filled with comparative sites that allow you to look at two cities side by side and form your own opinion.
Are the schools good?
There are a number of independent websites where you can find rankings, test scores, graduation rates and other academic benchmarks. For each major city served by Mel Foster Co., a link is available with additional listings for public and private schools. Click here to link to the communities page.
Is it cheaper to live in Iowa or Illinois?
This is a much more complex question that is best answered by your income tax advisor who is familiar with your situation. Click here for broad information about both states and specific communities.
Buying a home may seem like an overwhelming task, but relying on the expertise of a real estate agent can make the process a breeze. Here are the top three benefits of using an agent:
Buying a home may seem like an overwhelming task, but relying on the expertise of a real estate agent can make the process a breeze. Here are the top three benefits of using an agent:
1. Agents can help you manage all the paperwork.
Each state has different required contracts for a sale, which are constantly changing. A real estate agent is able to help guide you through the paperwork and make sure everything is done correctly.
2. Agents have experience negotiating with sellers.
If you're buying a home, you want to pay the lowest price. Your agent can help you determine your monthly mortgage and insurance cost and help you write an offer that's within your budget. Having a real estate agent negotiating with sellers on your behalf removes some of the stress of this part of the transaction.
3. Agents know what is happening in the housing market.
Real estate agents pay close attention to the housing market. They'll be able to tell you about recent trends in the market, provide information about comparable home prices and give you referrals to resources like lenders, movers and home warranty providers. This is incredibly valuable information to have when looking for a home. The more information you have, the more confident you'll be making decisions that affect you and your family.
You wouldn't replace the engine in your car without a mechanic, why would you buy a home without a real estate agent?
Are you a snowbird? Do you "fly south" for the winter? Why continue to rent, especially if you find yourself returning to the same place year after year. Try using Mel Foster Co.'s free relocation services to help you find and purchase a second home in your favorite winter destination. Our vast network of contacts will help you find an agent wherever you spend your winter.
Here are just a few things that we offer:
Help you find an agent in another state
Provide cost of living comparisons
Help you find a mortgage company
While you're basking in the sun in your winter get-away town, thoroughly survey your favorite neighborhoods. How's the traffic when the population is at its winter peak? Are stores or restaurants more crowded at certain times of the day? This information will give you an idea of what to expect during winters to come.
Ask your agent about renting out your winter home in the months that you're away to generate more disposable income. If you pick the right property, it may pay for itself.
Contact a relocation specialist and start making connections in your winter community.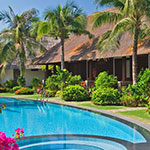 Vacation home sales are on the rise, with many people buying for a vacation home to use now and retire to later.
Second home buyers tend to be in their 40s and 50s, are still working, have children who are starting their own families and no obligations to care for aging parents. They are using their vacation home as a meeting place to gather everyone during holidays or other significant family holidays.
When the home isn't being used, it generates rental income. In some locations, the rental fees can completely cover the mortgage, taxes and fees of homeownership, giving you a vacation home for free that can eventually become your second home in retirement.
Purchasing a vacation home where you'd eventually like to retire allows you to establish community ties for a smooth transition into retirement later. It's also a great trial run. It gives you a glimpse into where you might want to spend your golden years before the time arrives and you have to make a firm commitment.
There are also financial benefits to owning a second home. First is the appreciation that will happen over time, especially if you purchase in a popular resort area. However even modest appreciation over time is acceptable given all the benefits of second home ownership.
Mel Foster Co.'s relocation division has connections to help you find a second home anywhere in the world. Contact a relocation specialist at 800-367-1134.
You landed that new job in the Quad Cities, but now what do you do to find a home? Mel Foster Co. offers free relocation services that can help you explore neighborhoods, schools and cities that are a match for your criteria.
Your agent can help you pinpoint options that are near your new job or the amenities you most desire. Do you want riverfront? A large wooded property a few minutes from town? A renovated loft style condo without any yard work? The Quad Cities is such a diverse area, it's easy to find a match, no matter how specific your needs seem.
Many of the area's largest employers count on Mel Foster Co. relocation specialists to welcome new hires or transferees to the Quad Cities. Deere and Company, ALCOA and Thomson Prison employees have all used the free relocation services to get acquainted with their new town.
Getting started is easy. Click here for an overview of free relocation services or call 800-367-1134.