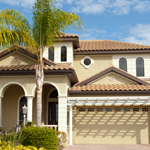 If you're moving to a new city and considering buying, follow these tips from Mel Foster Co. to find the perfect home for you.
Do Your Research
It may seem obvious, but doing research ahead of time is crucial to finding a place to meet your needs. A few months before you move, begin physically visiting properties in your new city. It might be time consuming, but you'll have a much better idea of the size and budget of your potential housing if you look in person rather than just online.
Think Long-Term
You might be tempted to select the most inexpensive option when you first arrive in your new town, but you should consider your long-term options, too. Perks such as being close to entertainment venues may seem important now, but in a few years, your situation may change, and you may be thinking about starting a family. How many bedrooms will you need, what school district are you in, and are you still close to your work? These are all long term questions you should think about before committing to short-term housing.
Hire a Realtor®
All the preparation in the world isn't a substitute for professional help in your home search, especially in an unfamiliar area. Sellers pay the commission fee, so you have nothing to lose by seeking professional help. If you're interested in specific neighborhoods, be sure to mention this as some Realtors® are more specialized in certain locations.
Get help finding a home in your new city by working with Mel Foster Co.'s relocation specialists. They can help you connect with an agent in any city around the world and there is no cost to use relocation services. Contact relocation today.