Buying your first home at any age, even at the average U.S. age of 33 years old, can be time-consuming and stressful. Follow these practical tips to reduce your stress and make your first home purchase easier:
Determine your budget and stick to it.
Start by using an online mortgage calculator to determine the maximum monthly payment you can afford. This figure will be based on the price of the home after you apply a down payment for a 30-year-mortgage. Don't forget to include maintenance costs and property taxes in this figure. Enlist your mortgage loan officer as a free professional to help you arrive at your targeted budget figure.
Make a list of non-negotiables.
Share this list with your agent so she shows you homes that are a match for your must-have list. View homes that are both above and below your budget to see how values differ with features and location. Reevaluate your list as you gain a better sense of what's out there and what is really important to you.
Use an agent.
Start by asking friends and family who live in your area of interest for recommendations for an agent. A good agent has knowledge of the area and current market conditions that will streamline your search. Your agent will be in your corner from start to finish and her experience will help connect you to qualified loan officers and real estate attorneys that will ultimately aid in the process until closing.
Don't skimp on house hunting.
Take time to visit as many houses as you can until you have a clear sense of what you'd like to purchase. Visit several neighborhoods to get a feel for traffic flow and proximity to places you frequent like a grocery store, school, restaurants, etc. Allow your agent to work for you to set up showings that match your wish list and then set aside the time to look at them all.
Don't forget about closing costs.
Closing costs, which don't include your personal packing and moving costs, can vary widely. Common costs include the price for hiring a real estate attorney to look over your buyer-seller agreement and a home appraiser to evaluate the home before the sale. Don't forget mortgage insurance and fees, homeowner's insurance, property taxes and recording fees as closing costs to factor in. Your agent's commission is paid by the seller, and not by the buyer, so allow your realtor to help you in as many ways as she can during your home search.
Find a professional, experienced agent in your target area and get your home search started.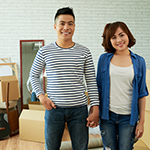 It can be difficult to appeal to millennial homebuyers' tastes, but recent polling has provided some insight into what they're searching for in their first home.
Leave Room for Improvement
Many millennials are looking for a fixer-upper for their first home due to their limited budgets. HGTV has made remodeling more accessible than ever, and millennials want to renovate their houses into their own dream homes. In 2017 first-time homebuyers spent an average of $33,800 on home renovations.
Have a Separate Laundry Room
Millennials are willing to sacrifice comfort for extra square footage dedicated to a laundry room. Every year surveys taken on millennials' buying choices point toward this trend. It's a small change that can make your home significantly more attractive to this group of buyers.
Be Environmentally Friendly
Offer a house that includes green features. Millennials look for LED lighting, double paned windows or even solar panels. You don't have to make a major investment, but even updated, energy-efficient appliances will attract buyers. It's not only trendy and good for the planet, but will also save money in the long run.
Want more expert advice on how to market your home to the most buyers? Ask a Mel Foster Co. agent.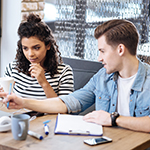 It can seem daunting when searching for a new home, especially as a first time buyer. Here are a few tips to help you prepare for finding your new home.
Determine a Budget
Creating a budget before looking should be your top priority. Focus on both the down payment you have saved and earmarked to buy your home and the monthly mortgage and insurance payment first. It's best to estimate on the higher end and then try to keep expenses as low as possible.
Determine Needs and Wants
When buying a starter home, carefully choose the features you need and not just those you'd like to have. Do you want more space or to be closer to work? Create a list and try to check off as many as you can when viewing a home. But don't confuse wants with needs.
Consider All Properties
View as many homes as possible. You'll learn what you like, what you don't like and may even come away with a few interesting ideas for your final choice. Be sure to keep a journal or list so you're able to reference the data later. It can get very overwhelming to keep home attributes straight after a few weeks of searching.
Work with a Professional
Avoid the hassle of tracking new listings and scheduling showings and consider working with a Mel Foster Co. agent instead. There is no cost for the buyer, and you'll have someone in your corner with industry knowledge and experience. Contact an agent today.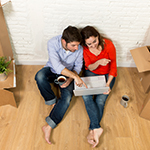 Buying a home isn't always easy, especially for first time buyers. Knowing the more common mistakes will cut down on stress during the process.
Not Seeking Professional Guidance
Starting the home buying process alone isn't a good idea, especially if it's your first time buying. Hiring an agent is a smart choice to help with the home search, negotiations, finances and closing. Agents are an incredibly valuable asset for any home buying situation.
Missing Hidden Costs
Property insurance, taxes, maintenance and utilities are costs often forgotten during the excitement of buying a new home. Keep in mind these costs generally increase every year. Even if you can afford it now, ask yourself if you can afford it in the future.
Skipping the Loan Preapproval Process
Being preapproved for a mortgage helps narrow your home search by directing you to homes within your budget. Talking to someone in advance will help set realistic expectations, and offer peace of mind knowing what homes will fit your budget appropriately.
Depleting your Savings
It may seem as though you have the perfect amount of money in your savings to buy your home and move in, but if you're emptying that account to buy a home, it means the home is too expensive. Ideally you'll have saved enough money to buy your home, move and cover expenses for six months without pay. This is a safety net if you lose your job, so don't blow all of your money on a home you can't afford.
Making Large Purchases after Closing
Celebrate buying a home with major purchases before closing may seem exciting, but lenders check credit scores to be sure your financial situation hasn't changed. Putting new furniture or appliances on a credit card before your closing date may negatively affect your credit score. And adding new loans may jeopardize the original mortgage you were hoping to receive. Don't learn this lesson the hard way and have this mistake cost you the home you were counting on.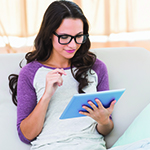 Tax time will be here before you know it. When filing your taxes, don't forget about any home-related deductions you can take.  Talk to a tax expert if you have questions.
Mortgage Interest Deduction
To obtain the mortgage interest deduction, your mortgage must be secured by your home. Interest you pay on a mortgage of up to $1 million, or $500,000 if you're married filing separately, is deductible when you use the loan to buy, build, or improve your home in any way.
Prepaid Interest Deduction
Any interest you paid during the time of signing your mortgage is almost 100% deductible in the year you paid it, along with any other mortgage interest paid. If you refinance for a 10-year mortgage, paying $6,000 in interest, you can then deduct $600 per year.
Property Tax Deduction
When you pay your real estate property taxes, you can usually deduct these from your tax return. If you bought a house this year, check your HUD-1 settlement statement to see if you paid any property taxes when you closed on your home.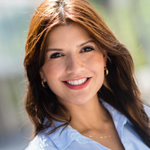 You're ready to sell your home. You want top dollar, a fast sale and a great real estate listing agent. The best way to find the right agent is to interview three and ask these questions.
How much will my house sell for?
The three agents should be fairly close in their estimates. Beware of an agent who is suggesting a price that seems high compared to the other two prices. This may be a ploy to get your listing and usually ends in disappointment.
How will you market my listing?
Mel Foster Co. agents have a wide range of marketing tools available including local and national online sites, an app and more traditional vehicles like newspapers, magazines and flyers. Choose the agent who you feel will do the most to market your home.
Do you have a specialty?
If you're a millennial first time buyer, an agent who specializes in seniors may not be the right fit for you. Also ask what listings each agent has in your desired neighborhood.
What do you expect of me?
This is where you'll get honest feedback about your home. A great agent will have no reservations telling you to do some paint touch up or have your carpets professionally cleaned. Your agent should offer staging ideas that will help your home attract more potential buyers. An agent who is sincerely interested in working hard on your behalf will have recommendations to get your home open house ready.
Click here to find an agent or office and get started with the listing process.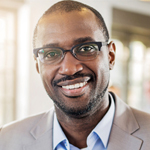 If you're moving to a new town or even just across town to a new neighborhood, you may unintentionally ask your real estate agent questions that legally he or she cannot answer. Fair housing laws restrict your agent from answering what may seem like honest questions. But your agent can guide you to resources where you can gather the data you are seeking.
Is this a good neighborhood?
Seems like a pretty basic question, but the classification of "good" could mean a host of things. Is it a question about crime, walkability or proximity to amenities? If crime is your key concern, the web is filled with comparative sites that allow you to look at two cities side by side and form your own opinion.
Are the schools good?
There are a number of independent websites where you can find rankings, test scores, graduation rates and other academic benchmarks. For each major city served by Mel Foster Co., a link is available with additional listings for public and private schools. Click here to link to the communities page.
Is it cheaper to live in Iowa or Illinois?
This is a much more complex question that is best answered by your income tax advisor who is familiar with your situation. Click here for broad information about both states and specific communities.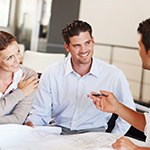 Buying a home may seem like an overwhelming task, but relying on the expertise of a real estate agent can make the process a breeze. Here are the top three benefits of using an agent:
Buying a home may seem like an overwhelming task, but relying on the expertise of a real estate agent can make the process a breeze. Here are the top three benefits of using an agent:
1. Agents can help you manage all the paperwork.
Each state has different required contracts for a sale, which are constantly changing. A real estate agent is able to help guide you through the paperwork and make sure everything is done correctly.
2. Agents have experience negotiating with sellers.
If you're buying a home, you want to pay the lowest price. Your agent can help you determine your monthly mortgage and insurance cost and help you write an offer that's within your budget. Having a real estate agent negotiating with sellers on your behalf removes some of the stress of this part of the transaction.
3. Agents know what is happening in the housing market.
Real estate agents pay close attention to the housing market. They'll be able to tell you about recent trends in the market, provide information about comparable home prices and give you referrals to resources like lenders, movers and home warranty providers. This is incredibly valuable information to have when looking for a home. The more information you have, the more confident you'll be making decisions that affect you and your family.
You wouldn't replace the engine in your car without a mechanic, why would you buy a home without a real estate agent?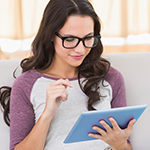 The question of should I rent or buy a home has been around forever. With rent prices rising, now is the perfect time to reconsider your housing options and figure out if owning is cheaper than renting.
The first thing you need to decide is how long you're planning on living somewhere. If you only intend to stay for a year, renting is usually the better option. Renting has upfront costs that are lower than a down payment to buy a house and you often receive this money back when you're finished renting. Buying a home requires a down payment, which is a certain percentage of the sale price or home's value.
Also be sure to consider the benefit of stable monthly costs with a mortgage vs renting. Keep in mind with a mortgage, you can have the monthly cost fixed and it will be consistent until you have paid off the amount due. Often landlords will raise rents at the beginning of each year. This may be a small percentage raise, to hundreds of dollars added to what you initially thought you were going to pay.
If you are still wondering whether you should rent or buy, check out Mel Foster Co.'s rent vs. buy calculator. You can enter the price of the home with your expected interest rate and find out what your monthly payment will be. You can compare this to your monthly rent payment, and determine if buying a home would be a better solution for you.