Mel Foster Co. has announced it has earned the 2022 Top Workplaces in Iowa, partnership with The Des Moines Register and Energage, a purpose-driven organization that develops solutions to build and brand Top Workplaces.  The Top Workplaces program has a 15-year history of surveying more than 20 million employees and recognizing the top organizations across 60 markets for regional Top Workplaces awards." The list is based solely on employee feedback gathered through the third-party survey. The anonymous survey measures several aspects of workplace culture, including alignment, execution, and connection, just to name a few.
"During this very challenging time, Top Workplaces has proven to be a beacon of light for organizations, as well as a sign of resiliency and strong business performance," said Eric Rubino, Energage CEO. "When you give your employees a voice, you come together to navigate challenges and shape your path forward. Top Workplaces draw on real-time insights into what works best for their organization, so they can make informed decisions that have a positive impact on their people and their business."
Since its founding over 100 years ago, Mel Foster Co. has become a highly preferred real estate company by top-performing agents and staff dedicated to helping clients buy or sell a home.  The company utilizes a team approach that reinforces the family atmosphere at the offices.  A commitment to supporting fellow family-owned businesses that help build strong communities is one of the core values that agents and staff regularly state as a reason they continue working at Mel Foster Co.
Lynsey Engels, President Real Estate Brokerage commented on receiving this prestigious honor.  "Recognition as a Top Workplace in Iowa is a credit to our agents and staff who support and encourage each other.  The people of Mel Foster Co. make the company a great place to work.  It is an honor for the company to be recognized by our agents and staff."
For more information about Mel Foster Co., please visit www.melfosterco.com.
You're thinking about becoming a homeowner for the first time. What steps do you take in preparation, and what are some homeownership costs?
Start With A Plan
Start by creating a realistic budget. Jot down your current expenses like car loans, monthly credit card payments and grocery expenses. But what new costs will you need to account for?
Property taxes – Search local tax records on like properties to get an idea of the cost.
Homeowner's insurance – A Mel Foster insurance agent can provide an estimate.
Utilities – Credit counseling agencies claim that owners spend 5-10% of their annual income on utilities, including electric, water, gas, garbage, cable and streaming.
Prepare So You'll Be Ready
Take steps that will simplify the buying process when the time is right to begin your search.
Find a Mel Foster Co. agent and communicate what you're looking for.
Continue to set money aside, so you have a down payment.
Check your credit score and work to improve it.
Get pre-approved for a mortgage so financing won't hold up a sale down the road.
Financial Assistance Programs Are Available
First-time buyers often have access to state programs, tax breaks and federally backed loans that can be approved even if you don't have the minimum down payment. For example, take time to search DPA (Down Payment Assistance) loan options that can help cover the upfront costs of a down payment. Government-sponsored and private programs can help you pay closing costs, which often represent 3-6% of the total loan amount.
Find more tips for homeowners.
See the latest trends in new home construction at the Fall 2022 Quad Cities Parade of Homes. Admission is free! Come and see the Parade of Homes:
Saturday, September 17 & Sunday, September 18 from 1pm-5pm
Wednesday, September 21 from 5pm-7pm
Saturday, September 24 & Sunday, September 25 from 1pm-5pm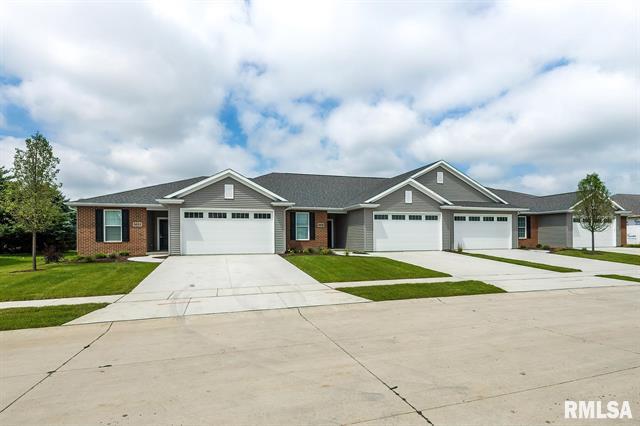 Ranch Style Villa
Zero Entry, 4-Season Room or Covered Patio or Decks
2-3 Bedrooms & 2-3 Bathrooms
9′ Ceilings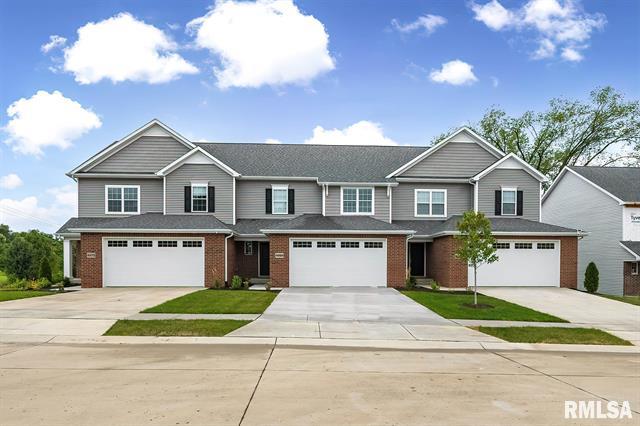 Townhome
Quartz Countertops
3-4 Bedrooms & 2.5-3.5 Bathrooms
Walk-Out Lots Available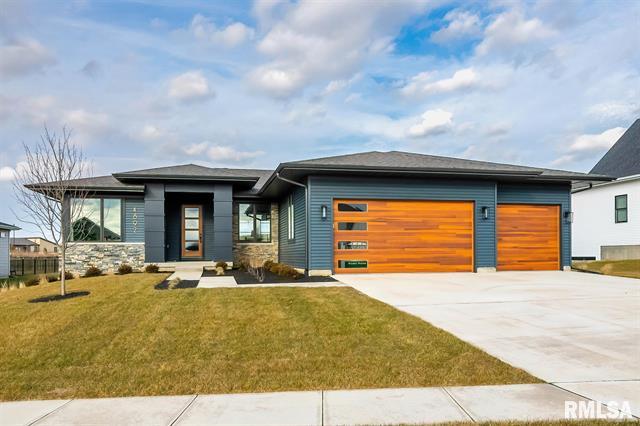 Large Walk-In Pantry
Oversized Island With Upgraded Appliance Package
4 Bedroooms & 3.5 Bathrooms
Stunning Floor Plan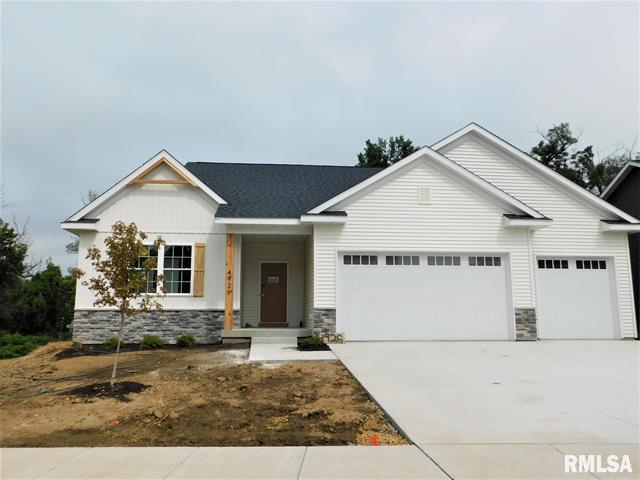 Over 1,600 Square Feet Of Living Space
Open Concept Kitchen With Quartz Countertops
3 Bedroooms & 2 Bathrooms
Full Basement With Bright Daylight Windows
To view all the homes in the Fall Parade or to see more homes for sale, visit Mel Foster Co.
It's a seller's market, and you're the buyer. Sales offers often go higher than the list price and homes can sell faster than usual. So, what can you do to get ahead of the others doing the home search like you? Try taking these practical steps early to stand out as a buyer early in the buying process.
Get An Agent Now
There's never been a better time to work with a Mel Foster Co. agent than now. Agents have access to home inventory at their fingertips and can keep you in the loop in real-time. Plus, their local contacts keep the flow of information current, so you're always aware as things change. Your agent can help you present your best offer.
Get Your Finances In Order
One of the best things you can do before you begin your home search is to get preapproved for a loan. Then have the approval letter ready if you do make an offer. Put your best offer forward from the start and understand that it may mean offering over the asking price.
Get Ready To Act Quickly
Be organized so you can act quickly when it's time to make an offer. Do your homework. Learn which neighborhoods you want to be in by visiting them day and night. This visit will help you get a feel for the area dynamic to see if it matches your expectations. Be flexible with closing dates when possible. Being open to a fast turnaround for your purchase may be the difference the seller needs to choose you over another buyer.
Find more tips for buyers.
Boost your home's curb appeal with affordable and classy improvements that don't need to be expensive. Whether you're getting your home ready to sell or refreshing your porch for spring, try a few small projects that will make a big difference.
Simple Solutions
First impressions of your yard and the path leading to the front door should offer a welcoming vibe. Start with washing the windows, so they sparkle. Providing symmetry to your landscaping and decorating is visually appealing, so flank the front door with matching pots or plants. Coordinate décor and exterior garden accessory colors. When in doubt, refer to the color wheel for guidance. Pick any color on the color wheel, then move your finger to the opposite color. Colors opposite on the wheel are complementary colors.
Borrow and Build
You don't have to purchase new lawncare gadgets to complete curb appeal jobs. Instead, borrow your neighbor's power washer and work to remove the spiderwebs in the corners and the grime on your gutters. Try your local hardware store to rent a stick edging machine that creates a root barrier and stops the grass from invading your landscape and garden beds. Build and install flower boxes and shutters to add dimension to the front of the house.
Porch Perfect
One of the most appealing ways to showcase your home's entrance is creating a cozy seating area on your porch. Maximize the space and let your style present your version of charm and flair. Consider spending as much attention to detail on your porch as you might in the baby's room or your home office. Tackle these projects to refresh the entryway:
Upgrade the light fixtures and door handles
Paint the front door and add a porch swing if possible
Add potted plants for a splash of color
Hang a wreath on the door and display seasonally festive pillows
Find more tips for homeowners.
Industry professionals recommend staging your home before putting it on the market. So, what exactly does staging the home mean, and what do you need to know to do it well? 
Defining Home Staging
Home staging refers to the decorating method used when preparing a home for sale. The goal is to eliminate distractions while assembling the space. Staging is designed to showcase a home's assets to attract and impress buyers.
Home Staging Dos And Don'ts
Do
Highlight your outdoor living area not included in the home's square footage.
Share adorable photos of your pet in the house. They get shared more on social media.
Show off your feature wall. It can grab attention, and most buyers repaint rooms anyway.
Don't
Overdecorate so your space looks crowded.
Leave patterned window treatments up. Replace them with neutral curtains.
Declutter so much that rooms feel empty or cold.
Virtual Tours Are Valuable
Once the home is staged, attract more buyers by providing a virtual tour. You'll stand out from your competition and allow prospects to do the virtual walk-through of the property at their convenience. Statistics show that homes with a virtual tour option sell at up to a nine percent higher sales price.
Find more tips for homeowners.