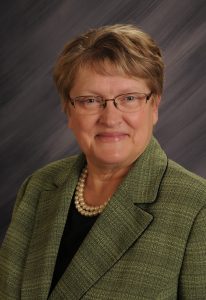 Deb Boland, Director of Relocation with Mel Foster Co., was a speaker at the Leading Real Estate Companies of the World® Annual Conference, held January 31-February 2 at Wynn Las Vegas. The conference was part of the Leading Real Estate Companies of the World® (LeadingRE) Conference Week, a series of educational and networking events that attracted an elite audience of nearly 3,000 real estate professionals from 24 countries.
The conference was open only to brokers, managers and relocation professionals affiliated with LeadingRE, an invitation-only network of the highest quality independent real estate companies. Attendees explored how to leverage the trends driving the real estate market, including the economic landscape, home technology and design, and consumer preferences.
Boland presented information on Leading RE's Military on the Move®, sharing insights on how active duty and retired military personnel, wounded warriors, or active career policy and firefighters can earn a rebate when buying or selling a home.  She also provided how Mel Foster Co. Relocation has implemented the program to provide the agents the information needed to be successful with the program.
"To be able to share thoughts and processes with our colleagues who have the same goals is important as it helps us grow and enhance our relocation systems for our clients," said Boland.  Being with some of the best relocation leaders in the industry helps create an engaging atmosphere."
Boland was among a notable line-up of speakers, which included keynote speakers such as two-time World Series Champion, former Chicago Cubs player and first runner-up on ABC's Dancing with the Stars David Ross; award-winning journalist and noted host of On Second Thought for Georgia Public Broadcasting Celeste Headlee; renowned real estate speaker and author Darryl Davis and LeadingRE Chief Economist Dr. Marci Rossell. Additional thought leaders from across the industry were on hand to address a variety of timely topics, with a focus on ways to best meet the needs of today's home buyers and sellers.
One of the things that sets our conference apart is the generous spirit of collaboration among our members," said Pam O'Connor, president/CEO of LeadingRE. "The speakers who share their professional strategies and insights to support the success of fellow members help ensure our sessions are timely and impactful, as we respond to market trends and strive to offer the very best service to consumers around the world."
Mel Foster Co. is a multi-generational, family owned business and specializes in residential and commercial real estate sales and offers a wide range of services including new construction, relocations, farm and land sales, land development, senior services, career development and insurance.
Mel Foster Co. is the Quad Cities and surrounding area representative of LeadingRE (www.LeadingRE.com). With a global membership that spans six continents, LeadingRE connects more than 565 firms and 130,000 sales associates who produce over 1.1 million real estate transactions each year. As a member of LeadingRE, Mel Foster Co. provides a quality real estate experience, global marketing reach and access to top real estate professionals in virtually any market worldwide.
For more information about Mel Foster Co., please visit www.melfosterco.com