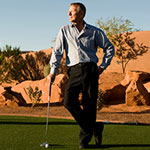 Are you a snowbird? Do you "fly south" for the winter? Why continue to rent, especially if you find yourself returning to the same place year after year. Try using Mel Foster Co.'s free relocation services to help you find and purchase a second home in your favorite winter destination. Our vast network of contacts will help you find an agent wherever you spend your winter.
Here are just a few things that we offer:
Help you find an agent in another state
Provide cost of living comparisons
Help you find a mortgage company
While you're basking in the sun in your winter get-away town, thoroughly survey your favorite neighborhoods. How's the traffic when the population is at its winter peak? Are stores or restaurants more crowded at certain times of the day? This information will give you an idea of what to expect during winters to come.
Ask your agent about renting out your winter home in the months that you're away to generate more disposable income. If you pick the right property, it may pay for itself.
Contact a relocation specialist and start making connections in your winter community.