You're thinking about becoming a homeowner for the first time. What steps do you take in preparation, and what are some homeownership costs?
Start With A Plan
Start by creating a realistic budget. Jot down your current expenses like car loans, monthly credit card payments and grocery expenses. But what new costs will you need to account for?
Property taxes – Search local tax records on like properties to get an idea of the cost.
Homeowner's insurance – A Mel Foster insurance agent can provide an estimate.
Utilities – Credit counseling agencies claim that owners spend 5-10% of their annual income on utilities, including electric, water, gas, garbage, cable and streaming.
Prepare So You'll Be Ready
Take steps that will simplify the buying process when the time is right to begin your search.
Find a Mel Foster Co. agent and communicate what you're looking for.
Continue to set money aside, so you have a down payment.
Check your credit score and work to improve it.
Get pre-approved for a mortgage so financing won't hold up a sale down the road.
Financial Assistance Programs Are Available
First-time buyers often have access to state programs, tax breaks and federally backed loans that can be approved even if you don't have the minimum down payment. For example, take time to search DPA (Down Payment Assistance) loan options that can help cover the upfront costs of a down payment. Government-sponsored and private programs can help you pay closing costs, which often represent 3-6% of the total loan amount.
Find more tips for homeowners.
Today's design and remodeling trends can be followed by tracking what homeowners are searching online. Companies compare last year's to this year's website searches to get a glimpse at what people are researching. See what trends have been popular in the first half of this year, as reported by Houzz Pro.
Dedicated Activity Space
Having flexible and functional space at home became important once working from home became prevalent. Home office searches jumped 108% over last year's searches, indicating that finding practical use of existing space at home is a big deal. Turn a spare bedroom into a place for work. Rearrange the furniture to carve out a nook for a desk and laptop near the window.
Green Makes A Statement
After years of cool grays, blues and white, homeowners turn to green to add warmth to the home. And where do we see green? Pretty much everywhere! The most significant search trend for green is for kitchen cabinets and bathroom tiles. Living spaces are filled with organic green botanical motifs when combined with natural wood. Existing chairs and sofas are being recovered in luscious, velvety fabrics in stunning emerald or peacock.
Decorating Accents
Add flair to a room by introducing new accent pieces to your living space. Replace your existing mirror with a luxurious and contemporary gold one. Swap your faucets, light fixtures and handles in the powder room with the updated champagne finish from the matte silver you have now. Jazz up your furniture pieces by purchasing new accent pillows for a fresh feel.
Swimming Pool And Water Features
Swimming pools are fun, and homeowners want control over when they can enjoy one and with whom they can enjoy it with. Pools that offer a water feature, like a waterfall, also provide the luxury and soothing sounds for relaxation owners seek. Pool companies are having a hard time keeping up with demand for the addition of this feature, confirming that the searching trend for pools being up 797% is right on point.
Find more homeowner tips at melfostercoblog.com
Sellers want their home in top condition when it goes on the market. We know those first impressions and curb appeal matter. What can homeowners do to get their house in top condition to sell?
All In The Presentation
You only get one chance to make a first impression. Some say the first impression is the only impression that matters. You'll often get the best return on your investment when spending money on improvements to the outside of the house. Make time to power wash your home and clear out the spiderwebs on the front porch. Keep the landscape tidy and free of debris and ensure the walkway to your home is clear. Buy the new garage door or update the front entrance door and add a fresh doormat.
Showcase Properly
Clear the entrance and kitchen of dirt and grime. Touch up any nicks in the drywall and paint walls in high-traffic areas inside, like the main hallways and bathrooms. Address any areas where stale odors or stains are noticeable in your carpets or rugs. It may be time to hire a carpet cleaner to do a deep clean. It's important to depersonalize the home. The buyers have to envision themselves in your space, so remove personal photos where possible.
Do's And Don'ts
DO – Almost all buyers claim they search for a home with good light. Always maximize the lighting at home, both inside and out. Be sure all the window coverings are open to let the sunshine in. Purchase higher wattage bulbs for lamps and light fixtures.
DON'T – Even if you think your pet is the most adorable one that exists, not all buyers will agree. It's best to send your pet to a friend or neighbors' home during a showing. Some buyers get the impression the house is not clean if animals live there, so it's best not to have the food bowl or litter box out as a reminder.
DO – Buyers want storage. Organize and purge items in your closets so that the closets are only half full. A tidy closet only half full will give the impression that there is plenty of space.
Find more tips for selling your home.
Are you open to a home that is not open concept? Some buyers have reevaluated and now search for homes that reflect how differently we're using our interior space, specifically when choosing an open or closed concept layout. Consider a few reasons why some are seeking homes with a more closed concept.
More Privacy
More rooms with distinct separation by walls and doors give you more options to find a spot for privacy. And the reality that we're spending more time at home now than ever before just reiterates the value of having a choice in finding space to tuck away from others and regroup.
More Volume Control
While the sightlines of an open concept home are appealing to many, the acoustics and noise level can often be troublesome. Moms find little reprieve from the wild shrieks of spirited youngsters in an open-concept space where the kitchen flows to the family living area. A home with a separate kitchen allows for more volume control while preparing family meals.
More Rooms To Decorate
If you're a fan of interior design but have trouble choosing just one theme, finding a home with multiple rooms means you have that many more chances to vary the décor. Instead of worrying that the open design plan flows from one room to another, you can arrange each room with creative flair.
More Energy Efficient
You have more control over the heating and cooling of your space with a closed-concept home. Managing the house temperature by closing off rooms used less often results in lower heating and cooling costs and makes the closed concept arrangement more energy efficient.
Now's the time to give an older home a chance. Find more tips for buyers at melfostercoblog.com
It's a seller's market right now. There are fewer homes for sale which means more competition for buyers. Let's look at a few of the reasons not to wait to place your house on the market.
Before School's Out For Summer
Sell now at the start of the spring real estate season before people prepare to move in the summer when their kids are off school. Be sure to include both indoor and outdoor spring-cleaning projects to get your house ready to show. Moving families will want to settle into a new neighborhood, so school registration for fall is finalized, and new routines are established.
Homes Are Selling Quickly
According to Realtor.com, the median U.S. home listing price is up 15.6%, and homes are spending less time on the market than last year at this time. On average, homes stay on the market for about 54 days, which is nearly a week shorter than a year ago. And the Quad City market is seeing home sales finalized in less than seven days. Fewer homes for purchase allow those available to turn over quickly, which means you'll have fewer open houses. If you've been debating on selling at a time when profit looks promising, now's the time.
Multiple Offers Mean More Options
Fewer homes available for sale means that, as the seller, you could experience bidding wars and multiple offers. And receiving multiple offers may give you more flexibility on closing dates and fewer inspections to pass. Bidding wars produce more offers to consider and even possible cash offers from buyers.
Money In Your Pocket
Interest rates remain low, and the possibility that they will begin to rise again has incented some buyers to take the leap and act quickly now. As demand for available homes increases, so does the money in your pocket if you're ready to sell.
Find more selling tips for homeowners at melfostercoblog.com
Mel Foster Co. is pleased to announce that several of their agents have been named as one of America's most productive agents as a part of REAL Trends America's Best Real Estate Professionals, the newly issued ranking report produced by REAL Trends and sponsored by Adwerx.
REAL Trends America's Best Real Estate Agents ranks over 13,800 residential real estate professionals solely based on their excellence in real estate sales during calendar year 2017. All production numbers are independently verified by a third-party in order to ensure accuracy and report integrity.  "This group of highly successful real estate sales agents represents less than 1 percent of all real estate practitioners in the United States," says Steve Murray, president of REAL Trends America's Best Real Estate Professionals and president of REAL Trends.
To qualify for inclusion, an individual agent must have closed at least 50 transaction sides or $20 million in closed sales volume in 2017.  "The average residential real estate agent in the United States closed 8.0 transactions in 2017 and had less than $1.3 million in sales," said Murray.  The individuals ranked in America's Best Real Estate Agents had an average of 73.88 transaction sides and an average sales volume of almost $38 million.  This ensures that only the best of the best are included on the prestigious list.
The rankings are compiled based on survey from virtually every national branded network, many state and local associations of Realtors®, multiple listing services, all applicants from past years' rankings, and the 1,600 largest brokerage firms in the United States.
The real estate agents are ranked in two categories:
Individual agent – Sales volume
Individual agent – Transaction sides (in each real estate transaction there are two sides that can be represented by a real estate agent; the buy side and the selling side)
For Individuals by Volume, in Iowa, two Mel Foster Co. agents ranked in the top ten:
Geri Doyle, Davenport I-74 office, ranked #2
Brad Boeye, Kimberly Road office, ranked #3
For Individuals by Sides, in Iowa, eight Mel Foster agents ranked out of 101:
Lucky Lang II, Davenport I-74 office, ranked #6
Brad Boeye, Davenport Kimberly Road office, ranked #12
Geri Doyle, Davenport Kimberly Road office, ranked #39
Mary Leslie Douglas, Clinton office, ranked #43
Sara Smith, Davenport I-74 office, ranked #49
Dee Shepherd, Clinton office, ranked #54
Robert Allmandinger, Clinton office, ranked #71
Candy Reaves, Davenport I-74 office, ranked #85
For Individuals by Sides, in Illinois, five Mel Foster Co. agents ranked out of 254:
Diana Franks, Geneseo office, ranked #80
Peggy Tossell, Kewanee office, ranked #104
Sara Varner, Galesburg office, ranked #116
Ty Johnson, Galesburg office, ranked #182
Paula Nabb, Moline office, ranked #204
"Having our agents recognized on REAL Trends America's Best Real Estate Agents list, shows Mel Foster Co. agents are dedicated to their industry, their business and their clients.  They are part of an elite group of real estate agents across the country.  Many of our agents have made the list for consecutive years," said Lynsey Engels, Mel Foster Co.'s President Real Estate Brokerage.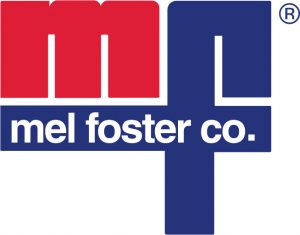 Mel Foster Co. is supporting the First Day Project by becoming a drop off location and collecting school supplies for local students. Through the end of July, donation boxes are available at Mel Foster Co. metro Quad Cities offices including I-74 and Elmore Avenue in Davenport, Kimberly Road in Davenport, Cumberland Square in Bettendorf, 41st Street Moline and downtown Geneseo.
The First Day Project is a collaborative effort with schools, volunteers, businesses and the community working together to gather and distribute supplies to students whose families lack the financial resources to purchase school supplies.
Lynsey Engels, president real estate brokerage of Mel Foster Co., explains why the First Day Project is essential to our community. "Students need basic supplies like pencils and paper to succeed in school. But the big picture result of giving to ensure all students have an equal chance of succeeding goes beyond providing supplies. Students who are equipped with supplies are more confident and start the school year on par with their peers and ready to tackle a new grade. We can give kids that boost they need by doing something as simple as buying folders and dropping off that donation to a Mel Foster Co. office."
More than 25,000 students in the Quad Cities schools are eligible for the free and reduced lunch program. Some Quad Cities school districts have as many as 90% of the total student population qualifying for free and reduced lunch. Supplies collected through the First Day Project help meet the needs of thousands of students and their families.
The First Day Project was established in 2006 to help increase school supply collections taking place in different Quad City communities.
For more information about Mel Foster Co., please visit www.melfosterco.com