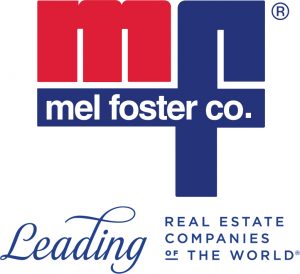 Mel Foster Co.  has been awarded the Website Quality Certification (WQC) from Leading Real Estate Companies of the World®, a global community of more than 565 high quality independent real estate firms in 65 countries. The certification was presented in recognition of excellence in website design, content and functionality.
Mel Foster Co.'s's website, www.melfosterco.com, received high marks in a variety of critical areas relating to website performance, including usability, design, content, interactivity, customer service and mobile responsiveness. The evaluation was conducted by Virtual Results, LLC, a real estate internet and social marketing firm selected by Leading Real Estate Companies of the World® to review the websites of participating members.
The specific measurements for the WQC are updated each year to reflect the most current online marketing strategies, as well as evolving consumer preferences. Companies must be re-certified every two years to maintain the certification.
"The 135 companies that earned the WQC this year offer consumers engaging websites with effective design, deep local content and the most current information on homes, not only in their local markets, but also around the world. We are delighted to recognize them for offering a superior online experience for consumers and supporting them further with exceptional customer support," said Leading Real Estate Companies of the World® President/CEO Pam O'Connor.
"We know local consumers have a choice when searching for a buying or listing agent.  We want to continue to offer the best tools in the market to be the top resource for buyers and sellers and to help our agents stay competitive.  Mel Foster Co. feels it is essential to invest heavily in digital marketing platforms and we are pleased that our efforts have been recognized with this international award," said Lynsey Engels, president real estate brokerage of Mel Foster Co.
Mel Foster Co. is the Quad Cities and surrounding area's representative of LeadingRE (www.LeadingRE.com). With a global membership that spans six continents, LeadingRE connects more than 565 firms and 130,000 sales associates who produce over 1.1 million real estate transactions each year. As a member of LeadingRE, Mel Foster Co. provides a quality real estate experience, global marketing reach and access to top real estate professionals in virtually any market worldwide.
For more information about Mel Foster Co., please visit www.melfosterco.com.