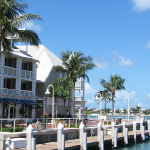 If you're considering finding a winter home or moving permanently, start your search with a Mel Foster Co. relocation specialist. Find a property in the U.S. or take your search worldwide with our global connections.
Mel Foster Co. has experience helping families relocate outside of the Quad Cities to anywhere in the world. Our relocation specialists provide multiple services at no additional cost to you. Mel Foster Co. is a proud member of Leading Real Estate Companies of the World®, the premier national relocation network. They'll also be able to connect you with another agent in your desired location to help with your home search.
A relocation specialist can provide cost of living comparisons, including state withholding tax rates. If you're moving with family, they'll also be able to provide a list of schools in the area and schedule a school visit. During your home search, a relocation specialist will also assist with finding temporary housing until you find your new home.
Whether you're looking for a snowbird lifestyle or a permanent relocation, Mel Foster Co. will be able to help you find a home to meet your needs. Get started with relo today.