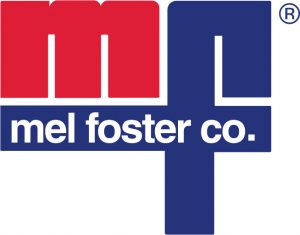 Mel Foster Co. is supporting the First Day Project by becoming a drop off location and collecting school supplies for local students. Through the end of July, donation boxes are available at Mel Foster Co. metro Quad Cities offices including I-74 and Elmore Avenue in Davenport, Kimberly Road in Davenport, Cumberland Square in Bettendorf, 41st Street Moline and downtown Geneseo.
The First Day Project is a collaborative effort with schools, volunteers, businesses and the community working together to gather and distribute supplies to students whose families lack the financial resources to purchase school supplies.
Lynsey Engels, president real estate brokerage of Mel Foster Co., explains why the First Day Project is essential to our community. "Students need basic supplies like pencils and paper to succeed in school. But the big picture result of giving to ensure all students have an equal chance of succeeding goes beyond providing supplies. Students who are equipped with supplies are more confident and start the school year on par with their peers and ready to tackle a new grade. We can give kids that boost they need by doing something as simple as buying folders and dropping off that donation to a Mel Foster Co. office."
More than 25,000 students in the Quad Cities schools are eligible for the free and reduced lunch program. Some Quad Cities school districts have as many as 90% of the total student population qualifying for free and reduced lunch. Supplies collected through the First Day Project help meet the needs of thousands of students and their families.
The First Day Project was established in 2006 to help increase school supply collections taking place in different Quad City communities.
For more information about Mel Foster Co., please visit www.melfosterco.com