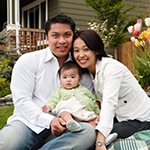 The real estate market is constantly changing, and this is especially true after an election year. Here are a few experts' predictions about the 2017 market.
More Millennials Will Become Home Owners
Over half of all homebuyers are under the age of 36. Adults born after 1980 are currently the largest adult generation and make up the largest percentage of the workforce.
Mortgage Rates will be Volatile
A new president means mortgage rates will fluctuate more than usual. Political uncertainty is now replaced by policy uncertainty. Since the election, rates have risen above 4% for the first time in two years. Although historically, rates are still very low, it might be time to lock in a mortgage before rates increase more in 2017.
Supply Will Improve, but it is Still Short
A defining feature of the 2016 housing market was the declining availability of houses. This caused price appreciation and homes to be sold very fast. Analysts expect the number of available homes to increase, but supply will still be limited. They suspect the market will be friendlier to sellers, as long as interest rates stay around 4%.
Sellers Will Maintain an Edge Over Buyers
In 2016 the average home was on the market for only 52 days. Homes haven't sold this quickly since 2009. Experts expect 2017 will yield even faster cycles as more people are looking for homes. With the number of buyers growing, sellers should expect an increase in interest for their home.
Time to think about listing your home for sale? Click here to find an agent.