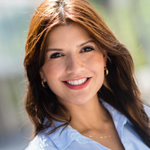 You're ready to sell your home. You want top dollar, a fast sale and a great real estate listing agent. The best way to find the right agent is to interview three and ask these questions.
How much will my house sell for?
The three agents should be fairly close in their estimates. Beware of an agent who is suggesting a price that seems high compared to the other two prices. This may be a ploy to get your listing and usually ends in disappointment.
How will you market my listing?
Mel Foster Co. agents have a wide range of marketing tools available including local and national online sites, an app and more traditional vehicles like newspapers, magazines and flyers. Choose the agent who you feel will do the most to market your home.
Do you have a specialty?
If you're a millennial first time buyer, an agent who specializes in seniors may not be the right fit for you. Also ask what listings each agent has in your desired neighborhood.
What do you expect of me?
This is where you'll get honest feedback about your home. A great agent will have no reservations telling you to do some paint touch up or have your carpets professionally cleaned. Your agent should offer staging ideas that will help your home attract more potential buyers. An agent who is sincerely interested in working hard on your behalf will have recommendations to get your home open house ready.
Click here to find an agent or office and get started with the listing process.