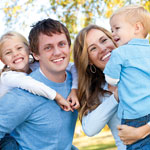 A number of factors come into play when considering a home purchase, especially among millennials, who represent a significant niche in today's real estate market. The following are a number of considerations a buyer may find important when making their purchase decision. How does your home stack up and how appealing is your home to younger buyers?
The Neighborhood
Although neighborhood choice is strongly dependent on household composition, most buyers take the surrounding neighborhood into strong consideration when deciding on the purchase of a home. Younger buyers like to walk to shops and restaurants, especially in larger urban areas where parking or even owning a car may be prohibitive.
Affordability
With the current unstable job market and rising higher education costs, housing costs need to be kept low, experts suggest no more than one third of a buyers pre-tax income.
Proximity to Work
Homes that are close to places of business or work enhance work-life balance, a growing priority for many. A shortened commute can make a buying decision much easier and can make your home more attractive to buyers. Biking or walking to work is a desire of many millennials.
Schools
In a recent Realtor.com survey, it was shown that almost 45 percent of buyers are willing to spend more to ensure their children live in a quality school district.
An Open Floor Plan
More space for entertaining may mean more quality time with friends and family, which is quite important to the millennials.
Technology
Millennials value technology, in many instances, above all else. Having a home that allows for technological control can make it that much more marketable.
Energy Efficiency
In a recent study by the National Association of Homebuilders, it was found that energy efficiency topped the list of items most important to buyers interested in new home construction. Things like energy-star rated appliances, energy-star rated windows, and ceiling fans topped the list of "must-haves."