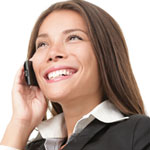 Have you ever wondered, "is hiring a Realtor really necessary?" The answer to this important question is absolutely YES! In today's strictly regulated market, there are several ways an experienced Realtor can be invaluable to you during the home buying or selling process.
Market Conditions
There is so much information out there when it comes to housing and market conditions can change quickly. A Realtor can help you weed out what is truth and fiction, and help you understand current market conditions including data on inventory and comparable sales prices.
Negotiations
Negotiating the purchase of a property can be stressful. A licensed Realtor will act as your middleman, managing expectations of the parties on either side of the deal, ensuring a smoother transaction for you.
Pricing
A Realtor understands the value of real estate in different markets, conditions, and types. The improper pricing of your property can leave your listing dead in the water, costing you much more in the long run.
Paperwork
There is a mountain of paperwork for real estate transactions. Missing a disclosure or piece of necessary paperwork could spell disaster if you are navigating a buy or sale without a Realtor. A Realtor is experienced and aware of all of the various regulations you may face, and can ensure nothing is overlooked when it comes time to close the sale.