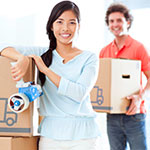 With winter's cold weather still lingering, spring can seem far, far away, but now is the time to get a jump-start on preparing yourself for the spring home buying season. Here are a few good tips to help you prepare.
Create Your Wish List
Curl up by the fireplace and make a wish list for everything you'd want in a new home. Now is the time to really think and prioritize when it comes to must haves in your new home. What does your new home need to have? What can you live without?
Pick A Neighborhood
Do a little research on the area or areas where you want to live. Do you have a school district in mind? Do you want an urban space? Are you looking for acreage in the country? Have you had your eye on that new subdivision just north of town? Now is the time to learn as much as you can about your potential new area.
Find An Agent
It is important that you consider working with a licensed real estate professional in order to save yourself time, money and hassle. There can be a lot of confusion and guesswork if you are out there navigating the market on your own, especially as a first time buyer. Working with a Mel Foster agent will give you the expertise and guidance you need to reach your home buying goals. You can find an agent by name or office location by clicking here.